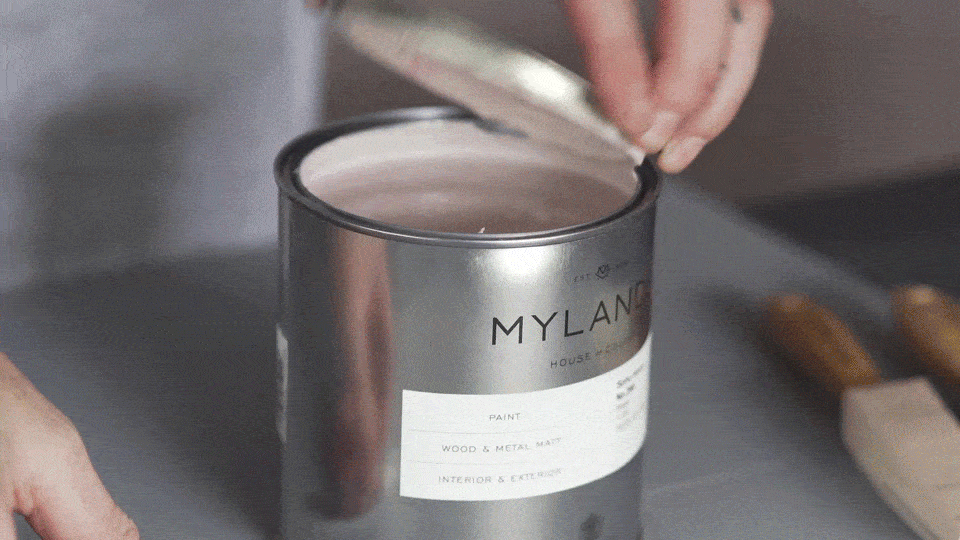 Introducing Mylands Professionals
Interior Designers, Architects and Decorators are at the forefront of our minds at Mylands.
Mylands, water-based, low VOC paints have been specially formulated to achieve easy application with unrivalled coverage and depth of colour. Due to the superior quality of Mylands products less paint is required to achieve the perfect finish, which is cost effective for all in both labour and the quantity needed per project.
* More pigment than any other paint
* High opacity
* Exceptionally hardwearing and durable
* Odourless and virtually solvent free
* Kind to the environment both during and after application
Marble Matt Emulsion (3% sheen)
◇ Our signature paint for interior walls and ceilings
◇ Thick yet easy to use with low splatter
◇ Outstanding opacity: 15m2 coverage per litre
◇ Wipeable and durable 
◇ Quick drying times (touch dry in 2 hours)
◇ Easy to touch up
◇ Suitable for bathrooms and kitchens
◇ Official certificates:
    - Breathable 
    - Scrub Test (Class 1)
    - A+ rating for French Interior VOC
    - Toy Safe
◇ Available in 100ml, 1L, 2.5L & 5L
Wood & Metal Paint
◇ Available in three finishes:
    - Matt (8% sheen)
    - Eggshell (23% sheen)
    - Gloss (80% sheen)
◇ Interior and exterior use
◇ Easy to apply: spray gun, roller or brush
◇ Plant-based and eco-friendly
◇ Super durable and ideal for high traffic areas
◇ Available in 100ml, 1L, 2.5L & 5L
Collections
◇ Four collections with 172 colours to choose from:
    - Colours of London
    - FTT (Film, Television and Theatre)
    - Greys & Neutrals
    - The Archive Collection
Colour Tools
Mylands colour tools include all consumer collections organised with handy dividers and sorted alphabetically, allowing for quick and easy access for both clients and designers. Each sample is crafted with real Mylands paint, recommended Primer & Undercoat, colour name, number and description on the back.
◇ Mylands Box of Colour 
Containing 176 A5 swatches of every paint in our Colours of London, Greys & Neutrals, FTT (Film, Television and Theatre), and The Archive Collection. Alongside examples of each finish and sheen.
◇ Mylands Fan Deck
Containing 176 large samples of every paint in our current collections and finishes, plus five handy cut-off samples for each colour.
◇ Mylands Colour Cards
Available for each collection
Colours of London
Mylands' hero collection comprising of 120 timeless colours is a celebration of a long-standing relationship with the capital and British roots.
Greys and Neutrals
Introducing 24 shades, offering a considered palette of classic greys, soft pinks and putty shades, all thoughtfully and carefully created to capture an enduring and sophisticated aesthetic.
The Archive Collection
An edit of 12 colours taken from the Mylands archive, informed by the past and inspired by the future, these colours have been reformulated to last, inspire and celebrate the best of colour.